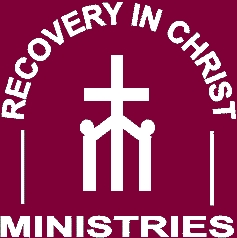 Are you thinking it would be great to have a Christ Centered Recovery Meeting in your area? Have you been looking for a way to reach those in your church congregation with life controlling issues and/or struggles with addiction?
Do you have a desire to reach out to your community, and those in recovery searching for a Higher Power that will solve their problems?
Contact us and see how easy it is to start a vibrant, life changing 12-Step meeting for your community, half-way house, treatment facility, correctional institution, home fellowships or church. Recovery In Christ Ministries, Inc. is dedicated to helping any individual or institution in Reaching Out to a Hurting World while enabling true Recovery in Christ. This simple and effective approach requires very little resources making it a perfect addition to any Christ Centered ministry of Grace.
FREE: Christ-Centered Recovery Program
Recovery In Christ Ministries is making available a free (English Language) digital copy of the workbook "Reaching Out to a Hurting World." We have also made available digital copies of all handouts and written materials necessary to organize and facilitate a Christ-centered recovery group in your area.
The program has been successfully used in churches and rehab programs throughout the world. It is also an invaluable resource to encourage and guide you in your individual program of recovery from life-controlling issues.
When you request this free information we will provide instructions and permission statement in order to print and use these materials for you and members of your group.
In return, we would like to hear from you in order to share your gratitude with others. Please use the form provided (coming soon) to let us know you have downloaded our materials. We will also provide a place for you to list your local Recovery In Christ meetings if you desire. Please continue to pray for this ministry and support us when you are able.
01 Printing & Copy Instructions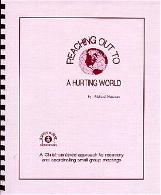 * NEW *
We need your help in translating this Workbook into Spanish so that we can make it available to more individuals and churches. We began the process recently while on a mission trip to the Yucatan and are now trusting God to provide the finishing touches. Please contact me if you are able or interested in helping in this translation project.
Here is what we have so far:
      06 Recovery Workbook – PDF Spanish
We need to have it proof read and compared to the English version to check for accuracy, readability, syntax and correct structure for conveying the Christ Centered message of recovery. Please contact us for more information at: INFO@RecoveryInChrist.org
Thank you for downloading the Recovery In Christ recovery materials (above). You will need to have Adobe Acrobat Reader installed on your computer in order to view the files (Free download at: http://get.adobe.com/reader/). I trust you will find them a blessing to you and in reaching out to a hurting world. If you have any questions please do not hesitate to contact us. As always, we will never use your personal information for solicitations and will not share your information with any third party, please see our Privacy Statement for more information.
_____________________________________________________________________
Complete Christ-centered Recovery DVD Series­­­­­­­­­­­­­­­­­­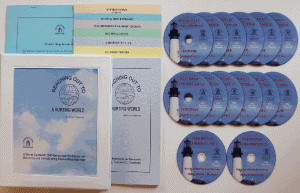 Recovery In Christ Ministries has also produced and making available for sale, the Christ-centered DVD Series illustrated. This series will greatly compliment any recovery program.  This complete program also includes a hard copy of the workbook, laminated handouts and all other written materials.  (Purchase not required to receive free digital copy offer described above.)
Contact for pricing and discounts:
Recovery In Christ Ministries, Inc.
300 Shore Drive West
Oldsmar, Florida 34677
INFO@RecoveryInChrist.org
(727) 804-0888
We are currently under construction…
And be sure to visit us again soon to see what's NEW!